Marketing in Facebook, Twitter, Instagram and more
What makes it effective:
People spend most of their time online on social networks such as Facebook, Twitter, Instagram, Linkedin, Snapchat. Any product/service needs to be positioned well to get visibility and reach the broadest possible audience – in other words, to have a social media presence. Platforms that we use to promote your brand/service/product in the social networks allow us to bring you targeted traffic selected based on specific criteria for demographics, interests, locations.
We base all campaigns on solid statistics for the social media that we regularly obtain by using various automation and monitoring tools for social media trends.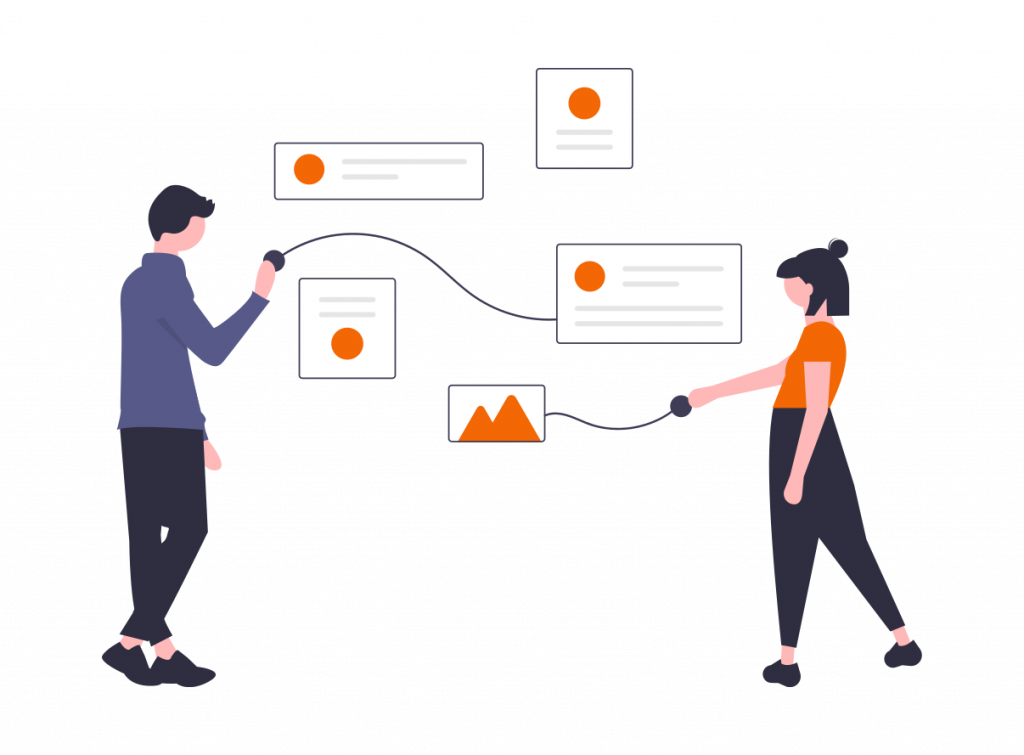 Latest trends in Social Media Marketing
More and more people turn to social networks not only for entertainment but also to educate themselves about trending products and services, information on what is happening around the world, and a large portion of their opinion-forming occurs there. This is why we would like to place your brand among the trending topics by using those in every related way possible in order to provoke engagement to all the social content that we create and post on your behalf.
Up to 500% ROI – Return of Investment from SMM
Social Media traffic is always cheaper than search traffic – for one – it is not on-demand traffic, rather than composed by visitors who are interested in the creative shown to them and want to inform themselves about your brand.
Social Media marketing pays off in the long-term by bringing brand awareness to the table. In many cases, ROI (Return of Investment) when using our SM Advertising and promotion, for example, on Facebook or Instagram will pay off more than 5 times the budget paid to the media and the fee you have paid for having your campaign promoted.
3.2 billion social media users
57% of social media users research products/services
89% of all Social Media Marketing campaigns have lead to business growth
92% of users in Social Media are using them via Mobile Devices
How long will it take?
We consider JITSol to be one of the leaders when it comes to speed of completion and tuning your advertising campaigns. We guarantee that within 5 days after starting the contract for advertising management with us, you will have your Ads online, approved, running, and bringing you potential clients and fresh revenue.
Efficiency of our Social Media Marketing campaigns
Our goal is to constantly improve and optimize your campaigns so that your budget is spent on more results than your competitors would get with the same one. That is achieved by us using all permitted manipulative tactics to influence the systems of Facebook in order to increase the quality of your ad campaigns and then lower the price per result (click/impression/lead/sale)
Unbeatable Price VS Quality
At JIT Solutions ,we know that quality is important. Still we strive to maintain affordable rates so that you – our potential client can make use of our services, develop your business by starting small and seeing the actual results which would allow you to invest more. Contact us to get a quote, and you would be pleasantly surprised by how affordable our services are.
Reporting and Monitoring of your Social Media stats
As time passes by and you start acquiring new clients, more people begin to get familiar with your brand, and we do not stop working towards making your product or service even more popular and wanted. By having state-of-art in-house built tools for social media monitoring, we are able to constantly track the performance of your campaigns, report to you as a client, and also monitor all your competitors and related topics in order for us to use all that information in your favor.
So what are you waiting for? Reach out to us and let us make you and your business a star in the social media world!
Reach out to us to get started